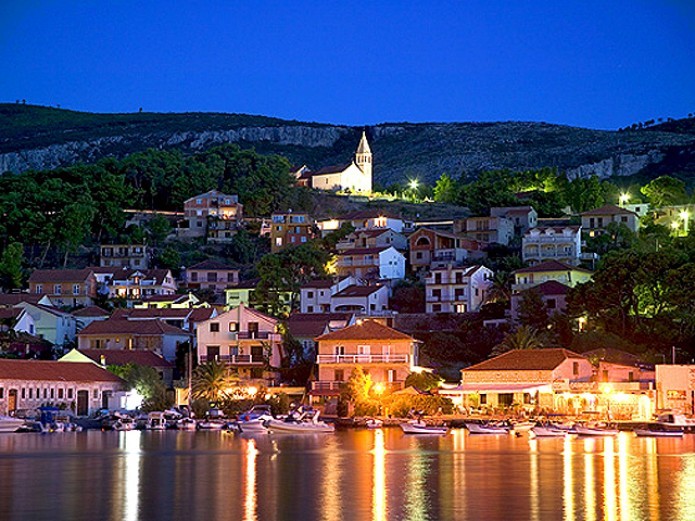 Town Jelsa
Published: 05.12.2014 u 13:44
In the center of the island Hvar lies Jelsa, welcoming, clean, friendly and tend to guests and visitors. It is determined by two highest island peak - in the west of St. Nicholas, on the east Hum. In the south is surrounded by hills Top, Samotorac and Forest, on the north side of the north winds protects Burkovo hill.
The beginnings of tourism on the island date back to ancient history, in ancient times and the Middle Ages, as evidenced villa rustica by the remains of over Hvar fields as economic and country houses.
The most beautiful Renaissance and Baroque square in Jelsa is St. Peters Square. Ivana, which is the church of Sv. Ivana, octagonal church built in the Baroque, Gothic and Renaissance styles. It is surrounded by urban houses with Renaissance lamps and balconies, and this part of the city's architectural point of view.
Jelsa has a beautiful garden, with palm trees, pine trees, oleanders, laurel and other Mediterranean plants, and it is one of the most beautiful parks in Dalmatia, and in it are placed monuments captain Niko Dubokovic and musician Anton Dobronic.
Jelsa is a peaceful Dalmatian island town in which mainly come family tourists who want to spend a holiday with his family swimming at nearby beaches and hidden coves or enjoying the cuisine of taverns and restaurants.