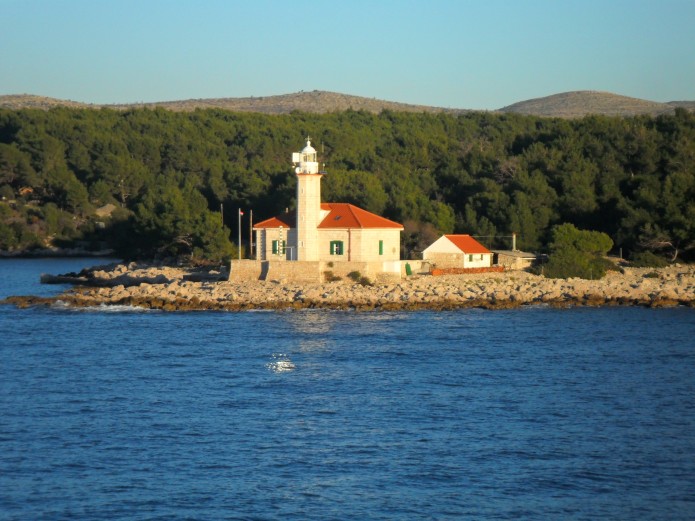 South Adriatic
Published: 03.12.2014 u 21:18
South Adriatic adorned with exotic types of tourism with its beautiful sheltered bays and beaches hidden from view until the world famous trendy resorts Hvar and Dubrovnik.
Split - When the Emperor Diocletian tired of the rule of the Roman Empire, looked for a place to spend the rest of my life and so has emerged Split. From the Emperor's luxurious villas at thirty thousand square meters today remains one of the best preserved Roman monuments in the world, which in Split attracts a large number of tourists and is on UNESCO's world heritage list.
Brac Island - the largest island in Dalmatia, is famous Brac stone which was used during the construction of many famous buildings in the world. Still, it is better known for one of the most beautiful beaches on the Adriatic - Zlatni Rat, which extends nearly half a kilometer into the open sea, whose cape is shifted depending on the winds and sea currents.
The island of Hvar - the longest and sunniest Croatian island, is also one of the most beautiful islands in the world. Also known since ancient times for its favorable strategic and nautical location, in modern times is a favorite destination for those looking for fun, but also relax in a trendy environment which has not lost touch with nature.
Korcula Island - Central island of Korcula stretches parallel with the nearby mainland west-east direction. Is 46.8 km long with an average width of 5.3 to 7.8 km area of 270 square kilometers and is the sixth largest island in the Adriatic Sea. From the Peljesac peninsula divided by the Peljesac channel, and among them is the smallest distance 1270 m.
The island of Mljet - Mljet is located in the South Dalmatian Archipelago. It is the southernmost and easternmost of all our islands. Provides parallel with the eastern half of the Peljesac peninsula from which it is separated Mljet channel 8 km wide.
Dubrovnik - (lat Ragusium, soil. Ragusa) is a Croatian city on the south, the administrative center of Dubrovnik-Neretva County and one of the most historic Croatian tourist destinations.